A family affair, for 4 generations
Farrow-to-finish pig producers, our herd includes piglets and the fattening pigs of our 180 sows. Being a small family farm allows us to have full control of our herd management both in terms of nourishment and welfare of the animal.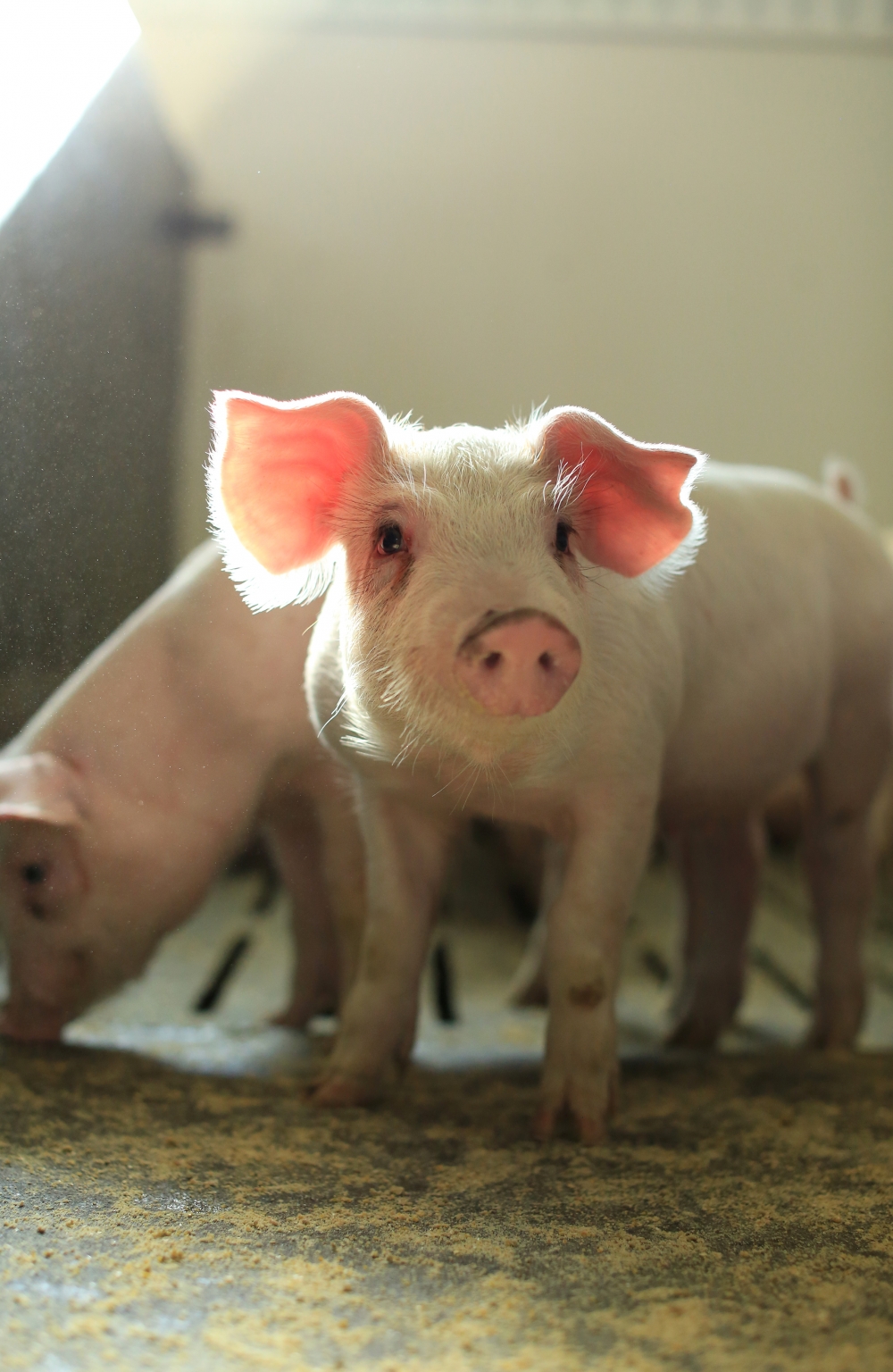 Environmental
awareness
Windbreak hedges, afforestation, airtight roofs...
Fed with 100%
vegetarian grain
No by-products added
Personalized
transportation
Several regions of Quebec are served
Custom cuts
to your liking
Our butchers are responsive to your requests
Straightforward quality
The simplicity of our values, the frankness of our philosophy
Our goal is not to feed the whole world, it is to feed our people.
« We are really lucky to have access to a product worthy of the greatest tables. We deal directly with Le Porc de Beaurivage, no middle man, all the way to the delivery. »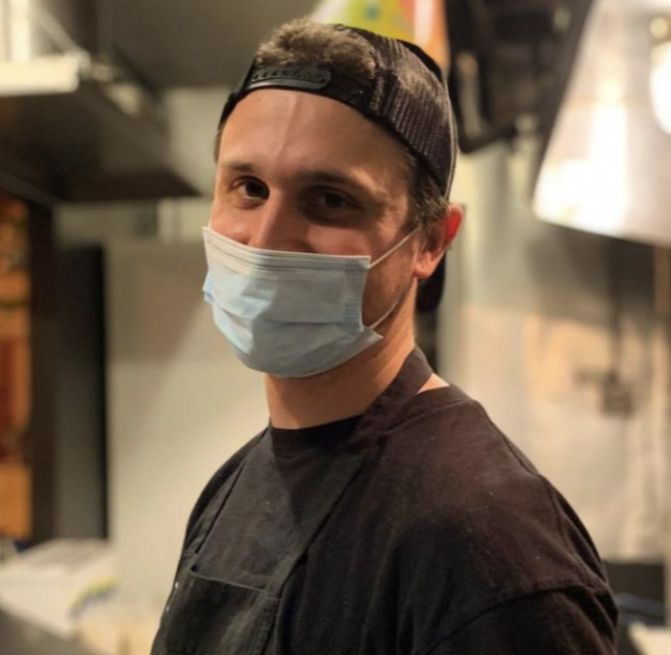 Raphaël Théberge
Restaurant Chief, Kundah Hôtel, Québec
« For me, Le Porc de Beaurivage, is like reconnecting with the taste of the natural, tender well-raised meat that my grandparents served us when we were young. More than a product, the Marcoux-Lefebvre clan is about the family, the sharing of values and culinary identity. Every day, they give their best to make an exceptional product. Thank you for making us conscious cooks. #longlivetheclan »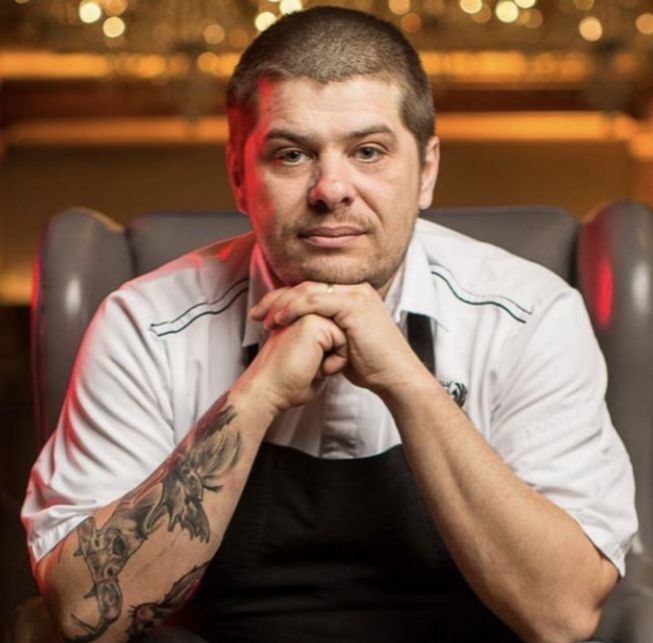 Stéphane Modat
Québec 2020 Chef of the year
« 5 years ago, Yann came to see me in our store. Love at first sight with their pig, and above all, their family. I was immediately one of them. They believed in me and they support me in my often crazy ideas. They listen to my needs and my vision. There is nothing more rewarding than presenting a product as unique as Le Porc de Beaurivage, telling our customers the history and uniqueness of their animals »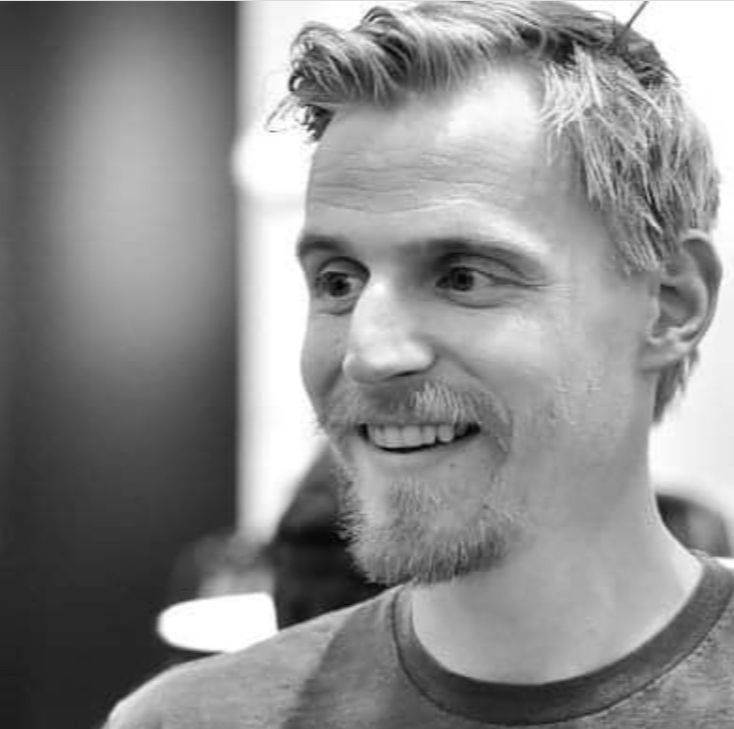 Olivier Brière
Co-owner of Boucherie, Smokehouse et Poissonnerie Auclair in Boucherville and Ste-Julie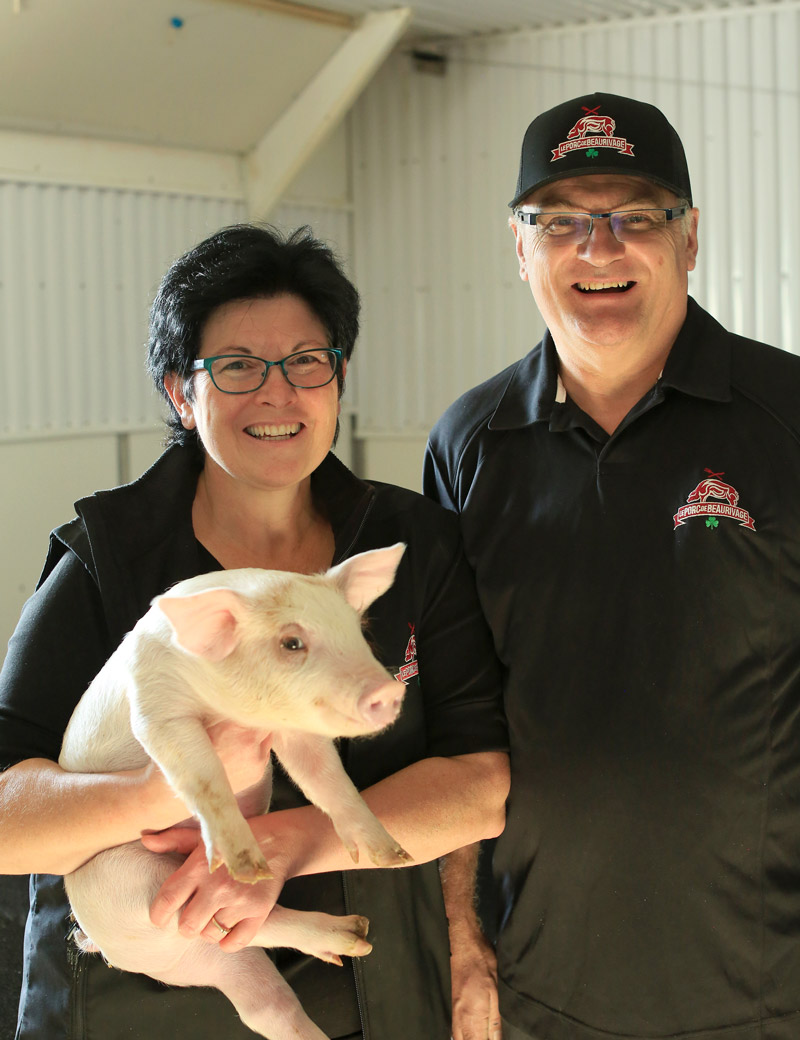 In the heart of lotbinière
Rooted and involved in the Saint-Patrice-de-Beaurivage community for over 100 years.
We guarantee the traceability of our meat from our farm… to your table.
Carefully prepared meat on your table
1. Our farm
Ethical breeding to the highest standards in the industry.
---
2. Provincial slaughterhouse
We benefit from the close proximity of regional slaughterhouses.
---
3. Le Porc de Beaurivage butcher shop
Purchase our tasty products directly in our shop.
---
4. Restaurants and butcher shops of Quebec
Find our delicious products in a variety of local establishments.
---
5. On your end
Online orders are also available with low shipping costs!
Your purchase goes through multiple transformation and exchange processes making it more expensive and less fresh
1. Farm factories
The operation of these establishments is strictly linked to performance.
---
2. Federal slaughterhouse
Animals generally travel a long way to reach the various centers.
---
3. Fresh meat processing center
Without on-site processing, the meat must travel further.
---
4. Food processing and packaging factory
The packaging is modified excessively.
---
5. Meat distribution warehouse
Contrary to local operations, products are stored in warehouses and then distributed.
---
6. Sub-distribution company
Products are exchanged and circulated between distributors.
---
7. The supermarkets
Farm products are displayed on grocery store shelves.
---
8. At home
Buying products at the source is not an option.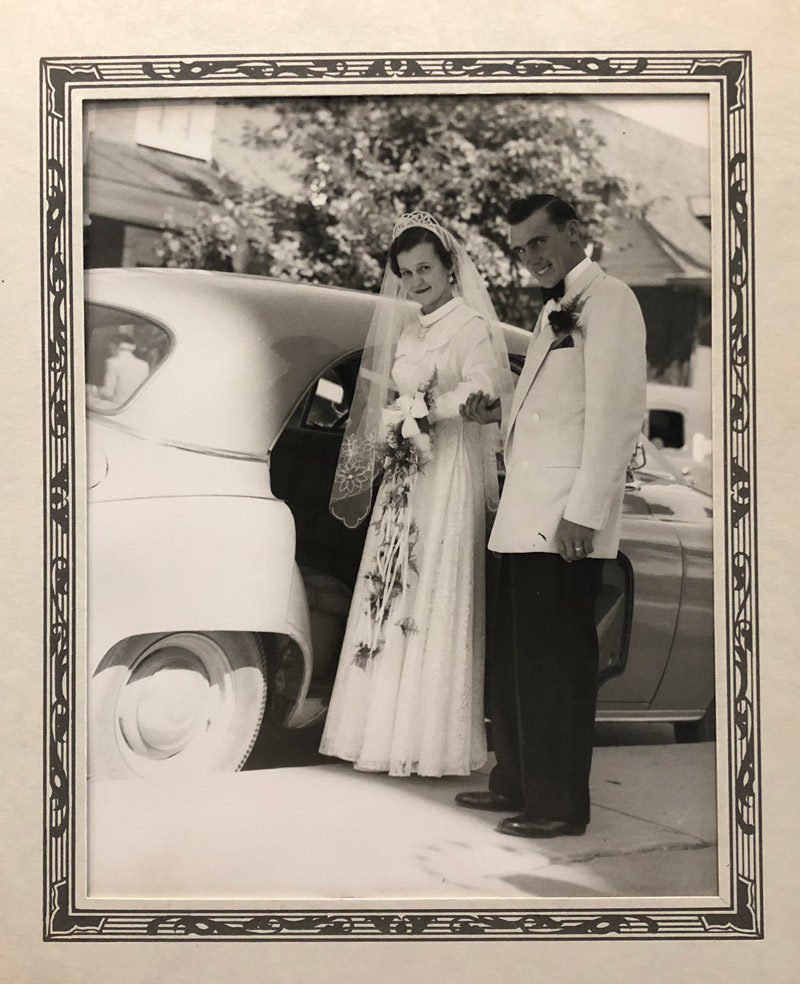 1900
How it all it started.
Son of a farmer, Freddy Lefebvre married Lucille Goulet in 1951. Together they took over the legacy of Elzéar Lefebvre's family farm. The farm now consists of dairy cows, pigs and hens. Currently, land cultivation and animal production is undertaken to provide for the annual family needs.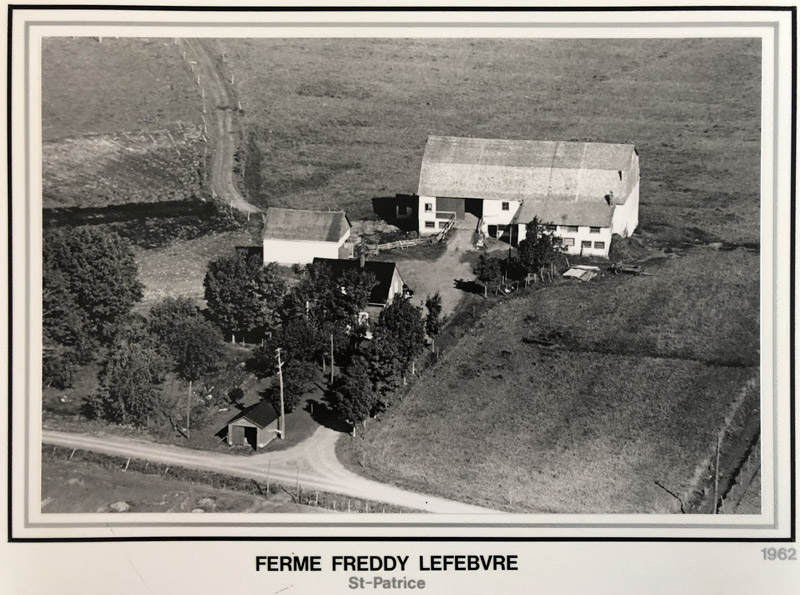 1962
And it went on like this.
With a busy life and 4 children by their side, Freddy and Lucille manage a pork production as well as a maple production. For more than 20 years, they have welcomed thousands of people weekly to their reception hall for sugar parties, weddings, etc. The Beaurivage reception room is located in front of the farm. Friends and families are always most welcome.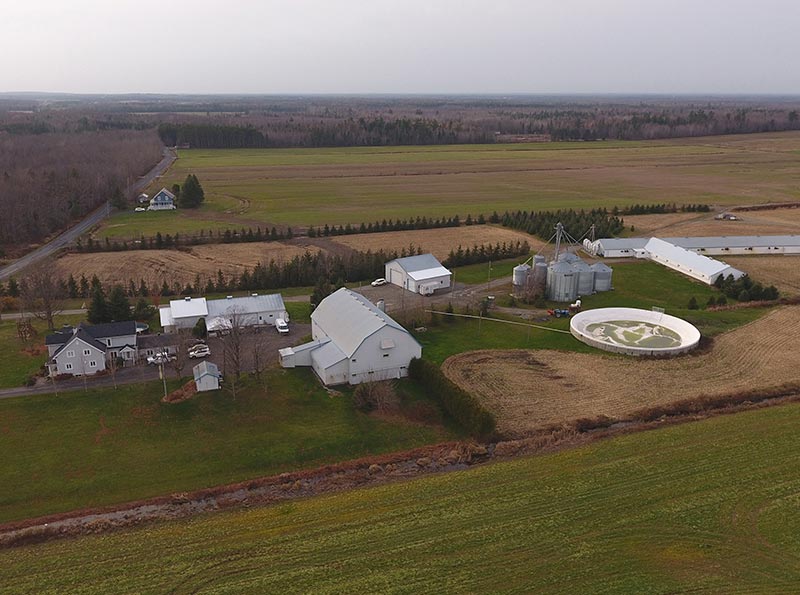 1990
Then, from one thing to another.
Passionate about agriculture, Christian takes over the family business with the help of his wife Carole. They made the decision to fit out a building as a maternity hospital in order to maintain every stage of pork production. In doing so, the regulation and health of the herd becomes more easily manageable. They are currently thinking of one more small project: to one day have their own butcher shop.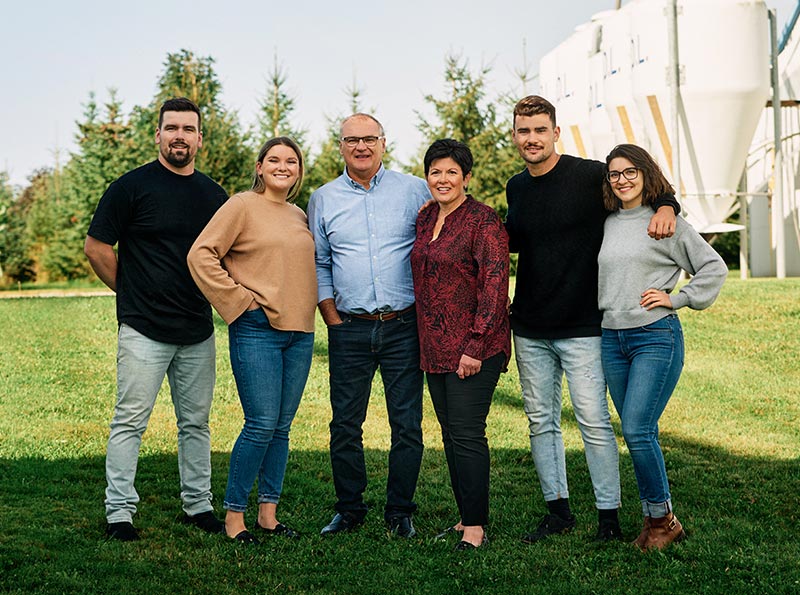 2020
Finally, here we are today!
Many things have changed today. We now manufacture and bring to market all of our own pork.. Our large family work tirelessly on all stages of production to ensure we bring you the best pork possible. In 2020, the construction of a butcher shop on the farm is needed to work with our pork directly and thus offer a greater variety of products in our local market. Our goal will always continue to be to produce the highest quality pork possible, from birth all the way to your table.
Le Porc de Beaurivage is a family business. We take pride in the heritage of our traditions and the sustained quality of our breeding.
From our farm to your table
Enjoy flavors and textures native to Beaurivage
You wish to add Le Porc de Beaurivage products to your counter? Contact us to see what options are available and which best suits you and your clientele's style! Several custom options are offered, thanks to the specialized butchers in our C1.